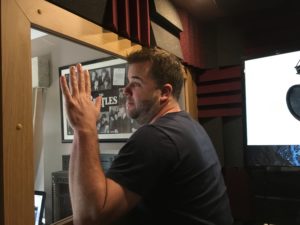 Apart from doing a great bug-on-windscreen impersonation, Tom Bourne is a pro.
He does the same as me, records audio in any exotic location.
Today whilst knocking out an Allingtons TVC audio track we discussed the pros and cons of using a walk-in wardrobe as a booth. Plus heavy blankets vs loads of junk in a room to tame the acoustics.
And when all seems lost – under the duna as a last resort.