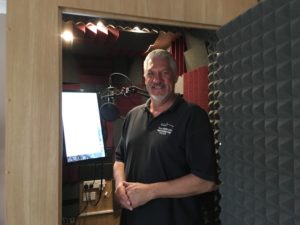 Mark Elliston
Cruise 1323 announcer Mark Elliston steps into the booth to knock out some TVCs.
Mark is also a prolific copywriter & has multitasked in the cut throat world of radio for many years now. And still has a job!
A remarkable feat in the 2000's.
His dulcet tones keep the Climat people very happy.