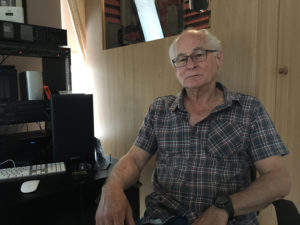 Glenn Hutchens
Highly creative beast Glenn Hutchens doin' a little in studio chillin' – this time a radio session.
Glenn & I go back along way to the 5KA days of flairs an perms and great radio times.
He has been a creative dynamo for more than the 40 or so years I have known him.
The mind behind many commercial and jingle catch-cries that have seeped into the collective South Austrlaian psyche.